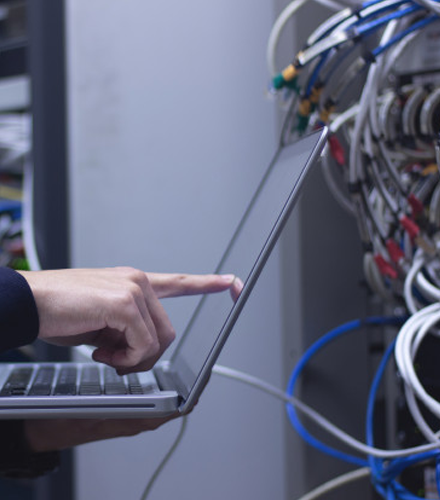 Is your network secure? Does it reliably reach all the parts of your office or home that you need it to? Are you getting fast enough connections in the right places to suit your needs? Do you have the same files on multiple machines because you don't know how to share them? Do you want to restrict some people from accessing the internet, perhaps only at certain times, perhaps only certain sites or types of sites?
Thankfully networking in most private homes is relatively straightforward, however in small offices or larger business premises networking can be a very confusing thing. Wires go everywhere into a variety of different devices ultimately hopefully connecting all your devices together and to the internet. Networking may mix wired, wireless, or may use your electricity mains ring to send signals around your home or business.
Wireless Routers, Switches Hubs, Homeplugs, Wireless Extenders, all these make networking tremendously versatile these days but they can also make finding out why one PC works fine whilst another sitting next to it doesn't, very tricky. Before you rip out a cable from the wall, try running a new cable directly to the PC or printer or whatever the device may be. Or try connecting the PC to another switch if you have one. Are other devices not working as they should? And are they also connected to the same switch, or is it only the wireless ones or certain wired ones that are no longer working? If you are using a patch panel, are you sure that all the various connections are correctly labelled?
If in doubt give us a call and let us check out your network.
Get in touch today to see how we can help
Other Computer Repair Services Offered
Computer Repairs Yorkshire charges no callout fee if you are located in: Brighouse, Cleckheaton, Heckmondwike, Dewsbury, Ossett, East of Halifax, South of Bradford, Birkenshaw, Morley, Batley, Birstall, Mirfield, Thornhill and down to the north of Huddersfield. If you are not sure if your location is in the free callout area or to get a callout quote if you are outside that area then please give us a bell first, thanks.